Not that we really celebrate Mother's Day. Even when I was a kid, we never did…really. What we did was make breakfast together. I was watching this video lecture from my coursera.org course in child nutrition when Via sat on my lap and watched it with me. She was interested especially when the video showed the mommy and a baby making breakfast together. I think it was called Egg in a Hole. She said, "Mommy, let's make this for breakfast."  And so we did on Mother's Day.
What you need:
Big, thick bread
1 egg
Butter
Salt and pepper to taste
The how:
Cut a hole in the middle of the bread big enough for the egg to fit in. Heat up 1 tablespoon of butter in  a pan. Add the bread. Break the egg in the bread hole. Wait until the egg solidifies a bit then turn it over. Once the egg is dry, remove from the pan. Enjoy with your little one.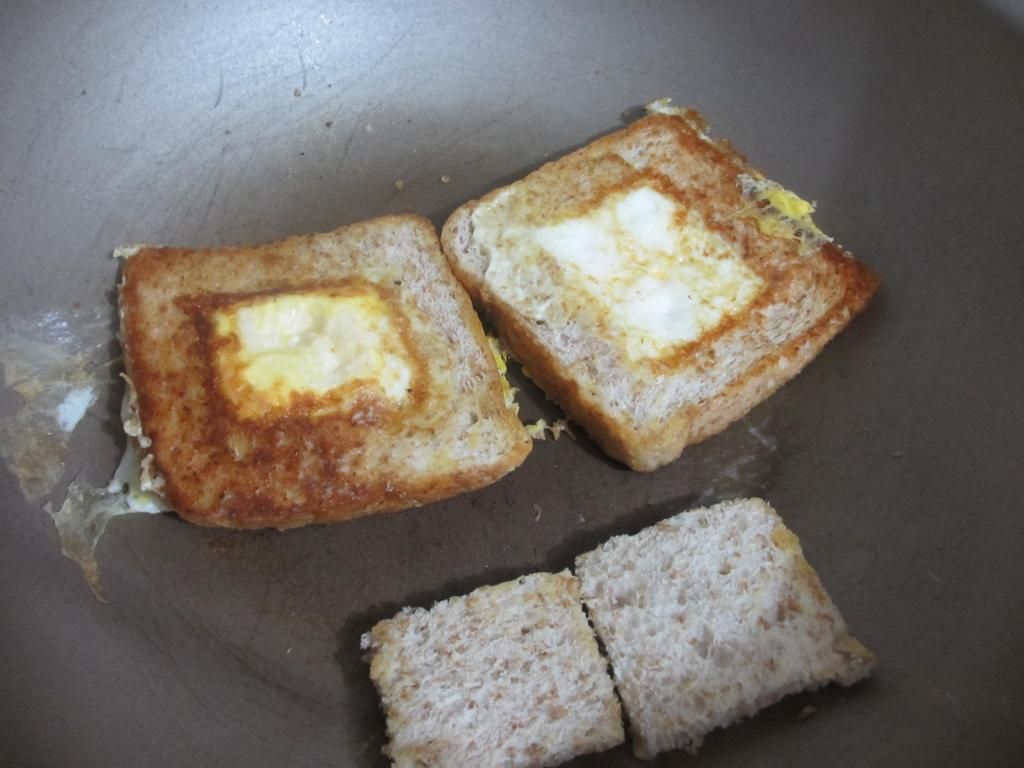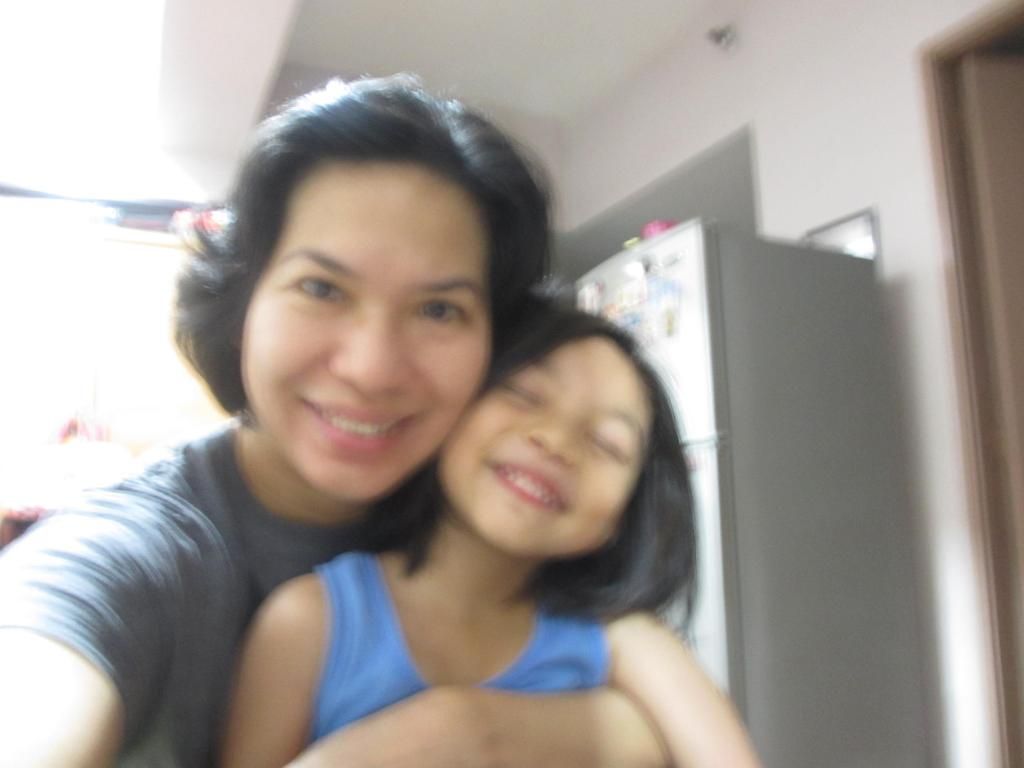 After our breakfast, we got ready to go to my nephew's baptism where we reconnected with family. We mostly see them on occasions like this. I should really make an effort to see them more. Via enjoyed it well enough. Our relatives marveled at how unlike me she is. I was a painfully shy kid who stayed in one corner and prayed nobody would notice me or talk to me. Via, on the other hand, was dancing all over the place and talked to everyone who said hello to her.  I say it's good for her.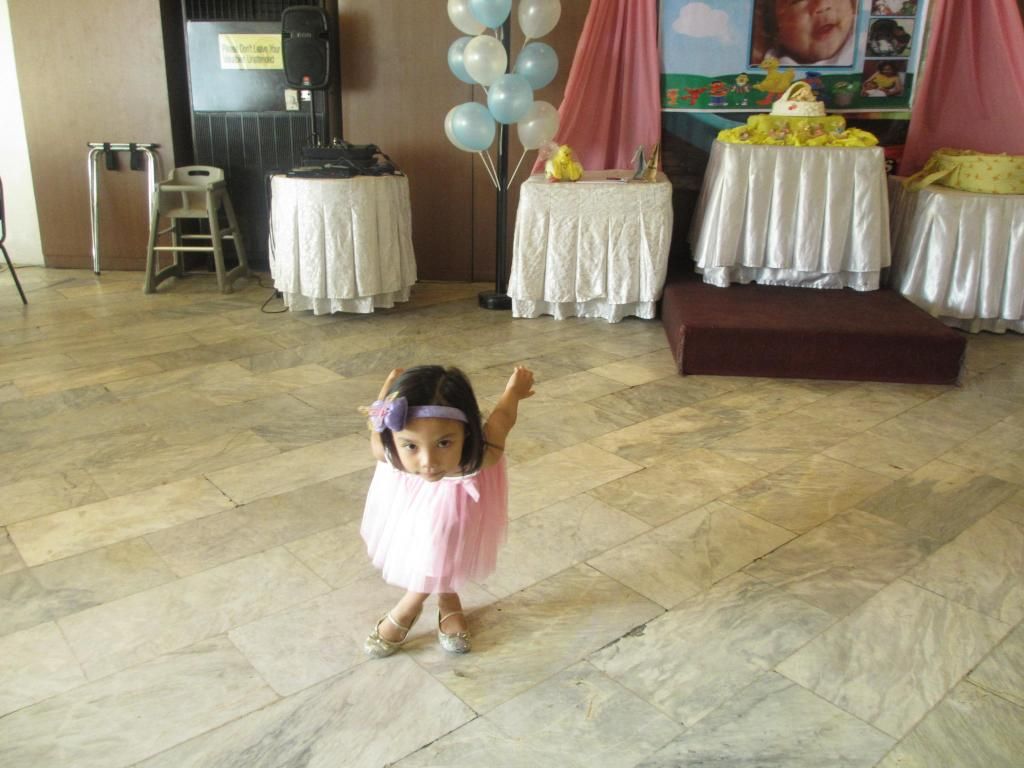 When we went home, Via wanted to go biking which we did. After biking, she wanted to go swimming and we did. We had a full day and went to bed early, tired but happy.