We planned this trip to Avilon Zoo on Labor Day, May 1, with my bestfriend's sister and her daughter. Via would surely enjoy seeing the animals. I actually had no idea where the zoo was. I thought it was near Tiendesitas but that turned out to be an indoor zoo called Ark Avilon. Ark Avilon and Avilon Zoo had the same owners but Avilon Zoo, we were told is located in San Isidro, Montalban. We were stumped. That's really far. But since we planned a visit to the zoo that day and it was still early, we decided to go on to Avilon Zoo anyway. How to get there since we went to Ark Avilon by taxi? There was a line of taxicabs at SM Hypermart and the driver, after consulting other taxicab drivers where exactly Avilon Zoo was (they all had sketchy ideas of the location and how to get there), decided to take us anyway. Good thing for us. It was a slow day for taxicabs and he did not even haggle. He used the taxi meter. I have to commend 24/7 taxi by the way, I always use them when possible.
So off we went and indeed it was far, far away. It took us an hour and a half because it was a holiday, and lots of asking around. On a regular day, the trip would most likely take more than 2 hours. We were excited once we finally got there.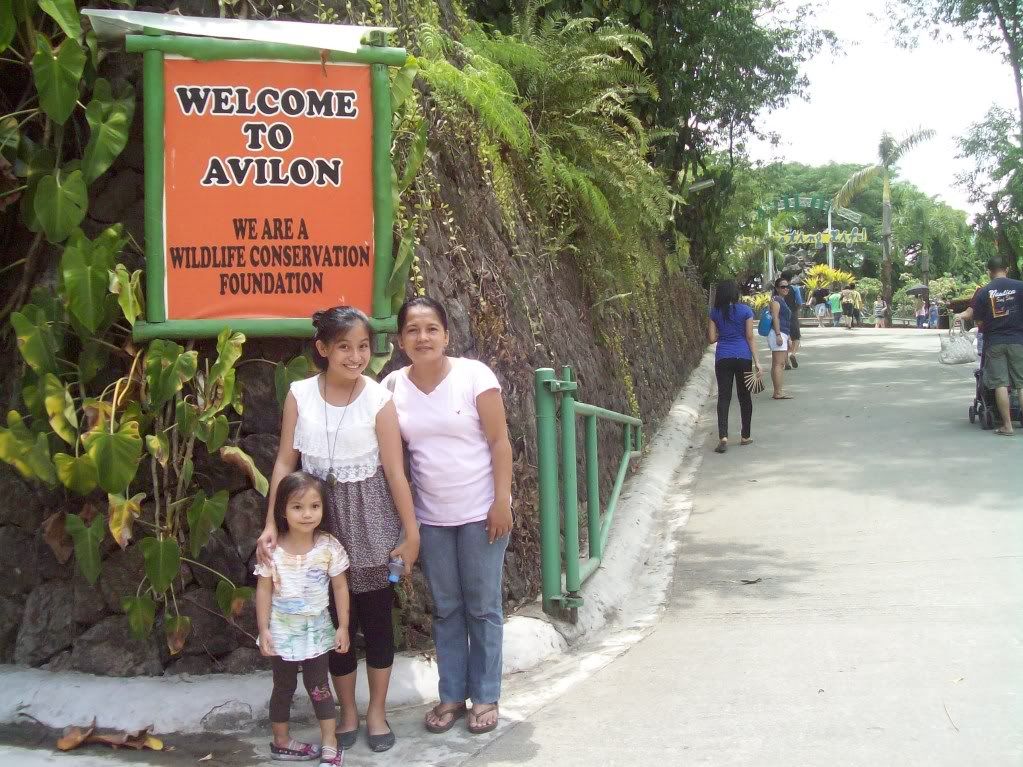 As soon as we were there, Via kept asking, where are the animals? Where are the animals? She wanted to see elephants and giraffes and kangaroos. The first place we came across was the animal feeding station where one can feed the guinea pigs vegetables like carrots, beans etc.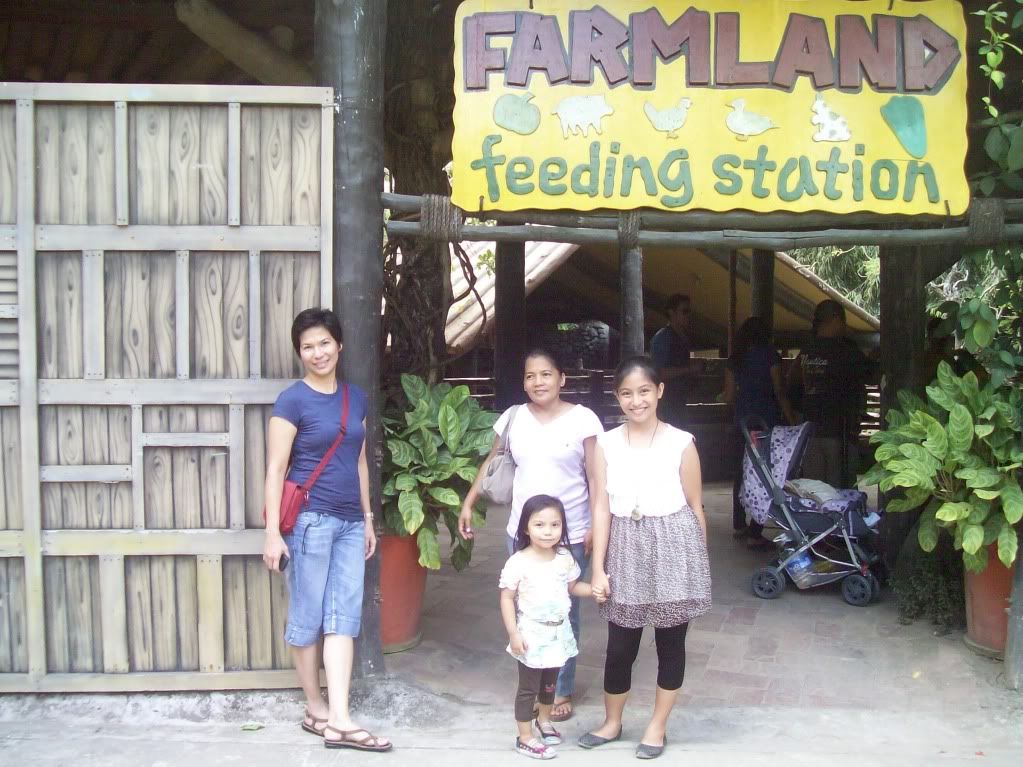 From there, we came across the birds. There were so many different species. Some were very colorful. I marveled at how clean the zoo was and the animals were healthy. They were very well looked after. The zoo itself had several buildings where construction was going on. They really created it as close to the animals natural habitat as possible. Hardwood Flooring was probably used for the huge gorilla's, or was it an orangutan, habitat who was all by himself high up on a structure made of wood.
Via enjoyed the big cats like the tiger, puma, cougar and the snow leopard which she recognized from watching Diego.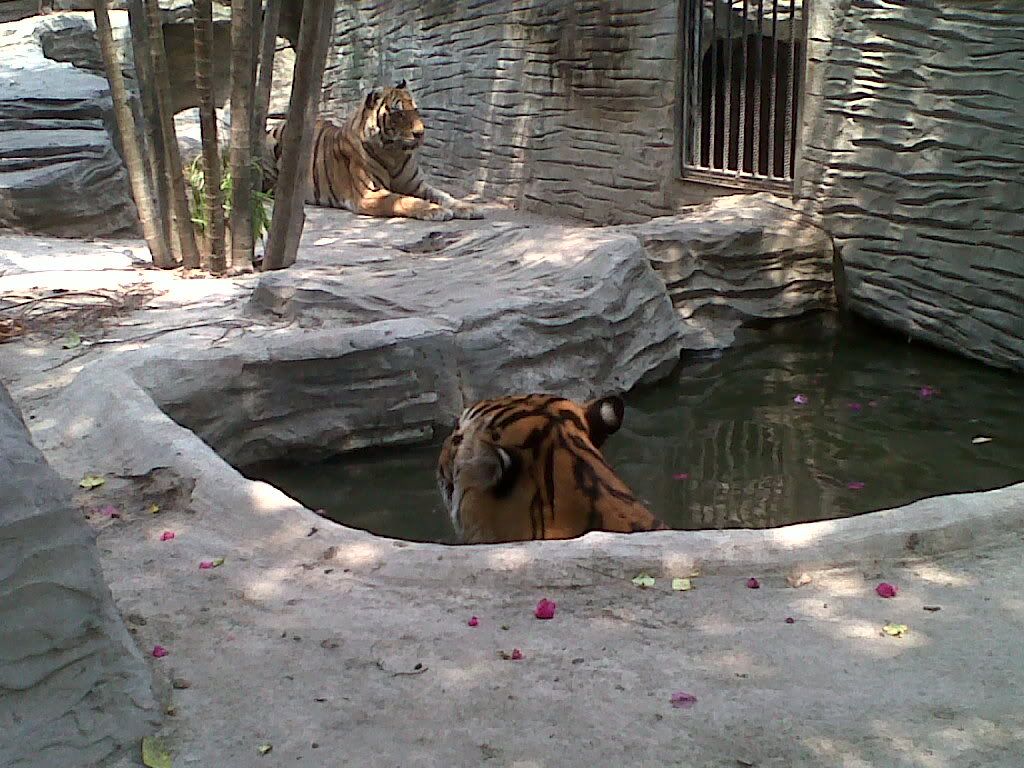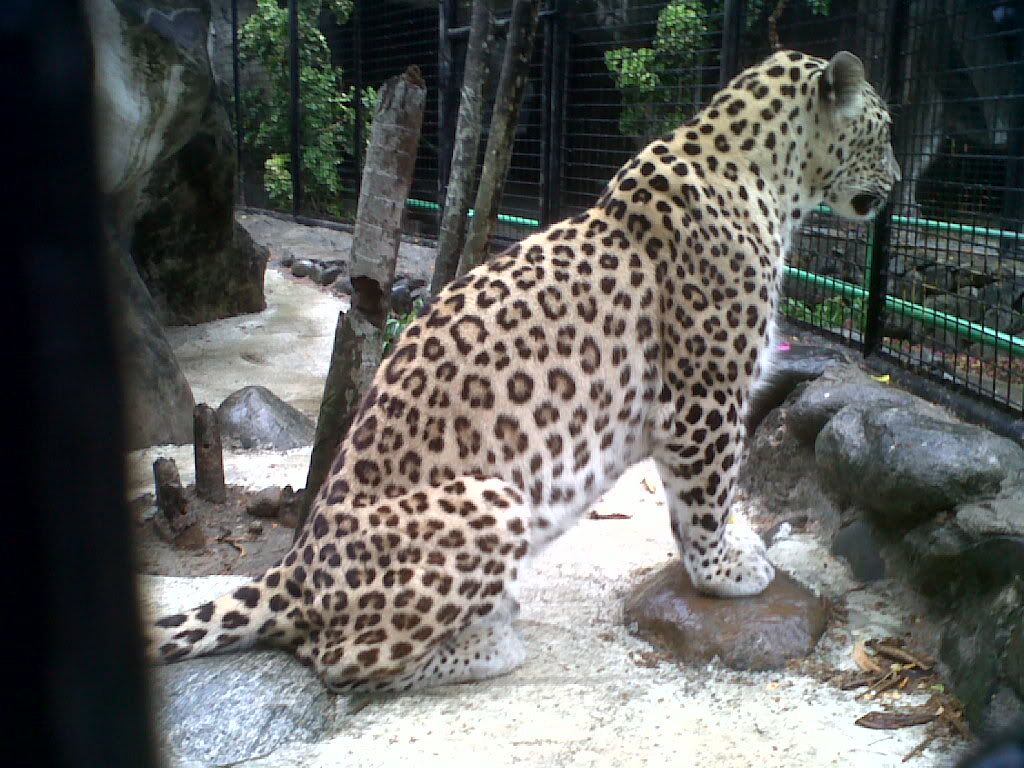 I loved watching her watch the animals
She wasn't scared at all and even had her picture taken with this orangutan called Trixie, holding her hand. She was really curious that she touched the tummy, face, mouth and the hair.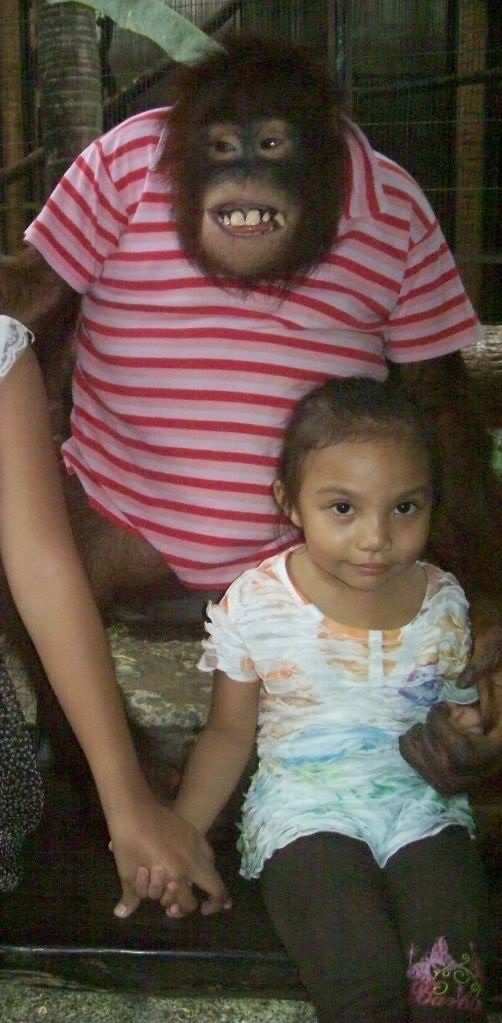 We enjoyed our visit to Avilon Zoo and hope that we can visit again. The entrance fee is P300 for adults and P200 for children 3.5 feet and below. Tour guides are available if you want one for P400. Picture taking with the orangutan, owl and eagle were P50 for two shots.