I learned of this restaurant from Techa's post and finally got to try it yesterday.  I got off work early because my boss was out of town. So I took the chance to have some mommy and daughter time.  Via wanted to go to Austin Land, the playroom at Tom's World and I agreed. But before that, I had to eat. I was ravenous. Since I was counting calories I thought it was a good time to try Cafeteria Verde at Robinson's Galleria. I am so predictable when ordering. If there's spaghetti with fresh tomato sauce on the menu, that is what I'll have. I got Veggie Burger and Apple Shake in case Via wanted to eat as well.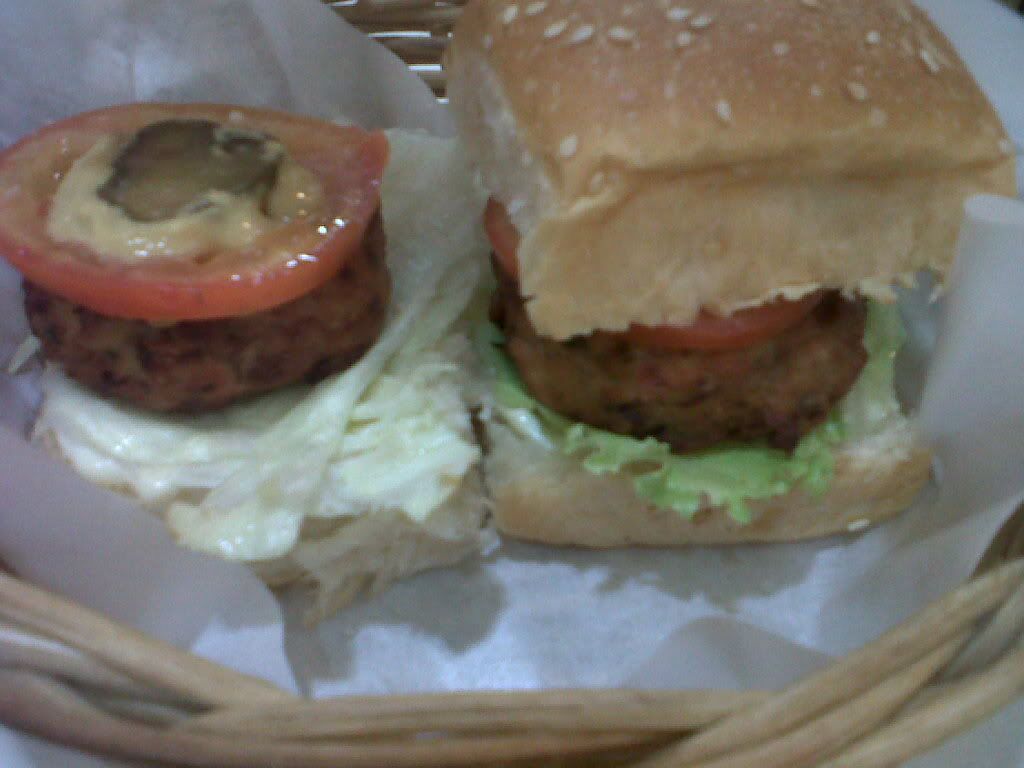 After checking out the bun, Via didn't want to eat it after all. I ended up eating both the Veggie Burger and the pasta which was fine. The calories was not the high. The best thing was the meal only cost P230! So if you're ever in Robinson's Galleria looking for a cheap and healthy place to eat, try Cafeteria Verde.
Linking up with Food Trip Friday.
Happy  Weekend!