For the last few Saturdays, I've been having a one-on-one bible study. We attend church service in the morning then come back after lunch for my bible study. Last Saturday after service, it was raining very hard and didn't look like it was going to stop any time soon. We usually have lunch in a hole in the wall chicken place near the church. However, making a dash for it was out of the question. I was a block away and we would surely get wet. So I had the bright idea of taking a cab to MOA and having lunch there. At least in the cab, out at MOA, cab again to go back. We wouldn't be out in the rain. We put a cloth over Via's head a dashed into a cab.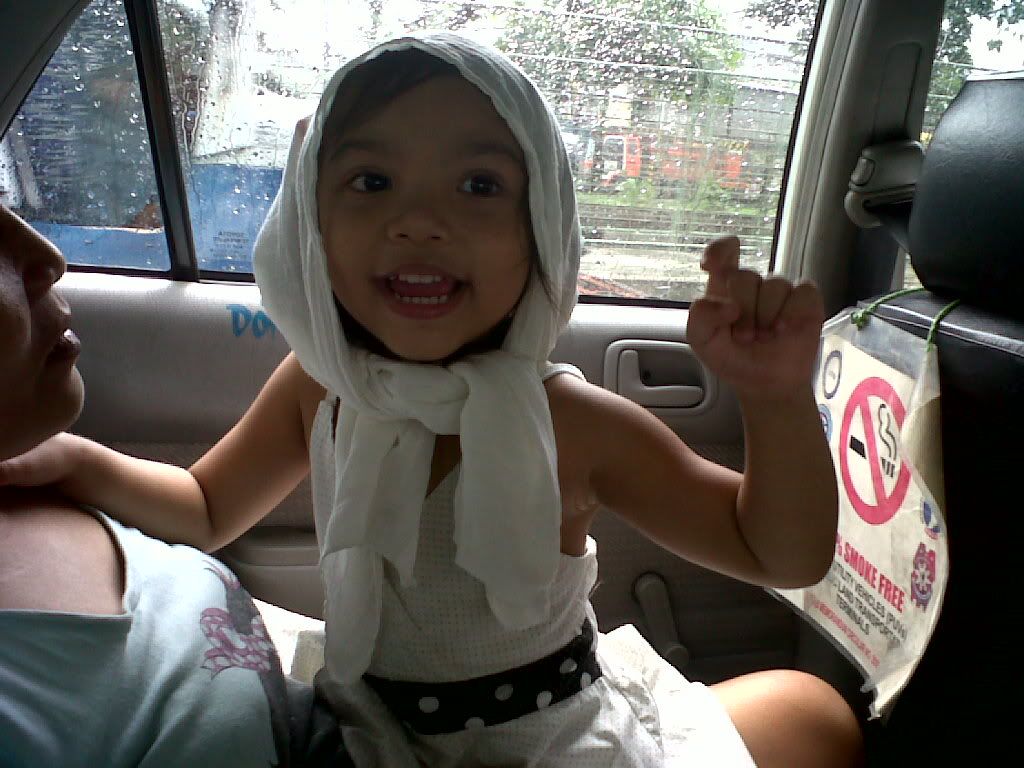 Where to eat in MOA? I didn't want to go into the mall because I had limited time. Binalot was packed, Mongkok was closed. What was left just at the entrance? Goldilocks at the MOA entrance. We had chicken barbecue.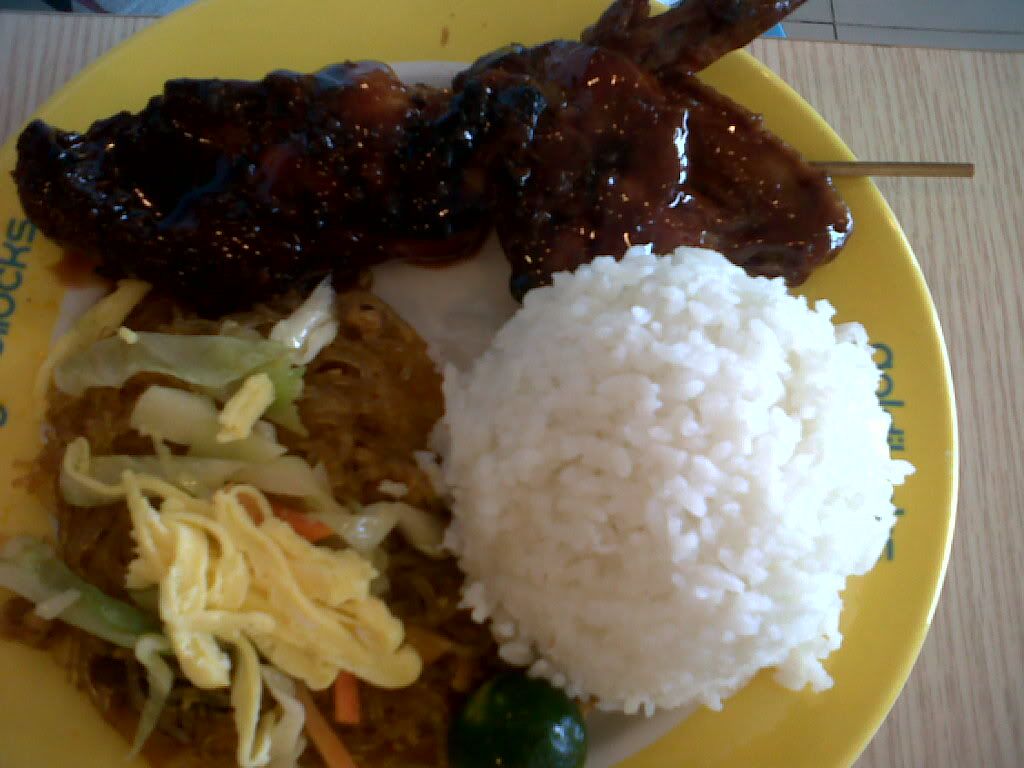 A sad looking Lumpia Shanghai.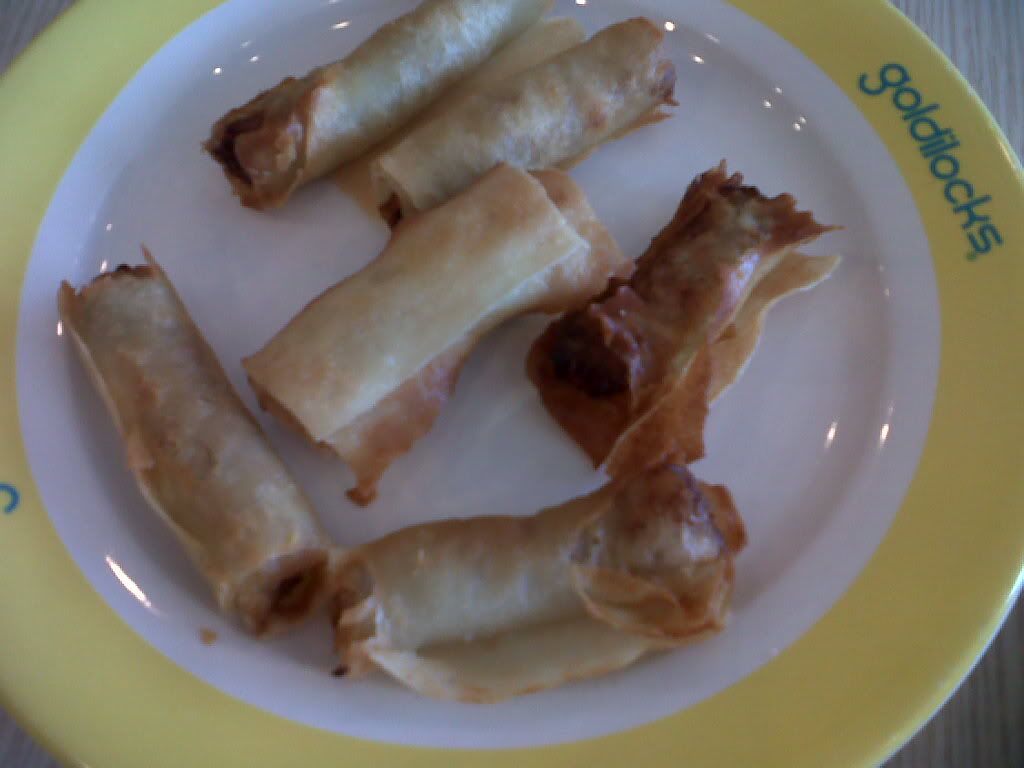 I had Lumpiang Ubod.
Rellenong Bangus for Via.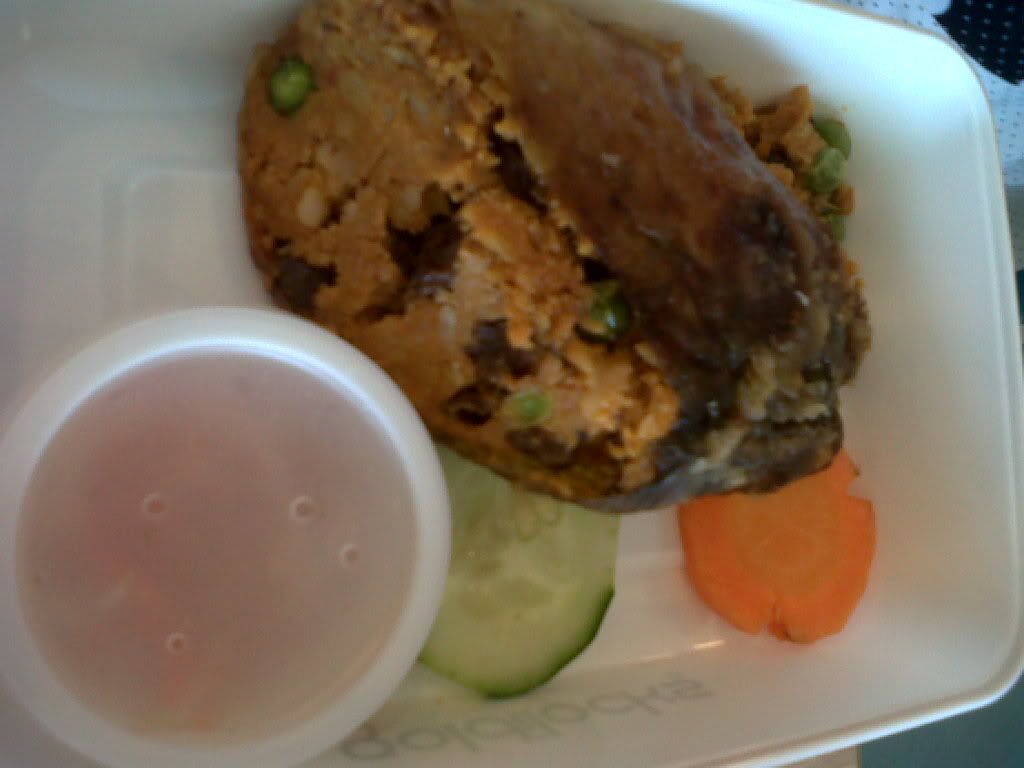 We shared one slice of caramel chocolate cake to spread the calories.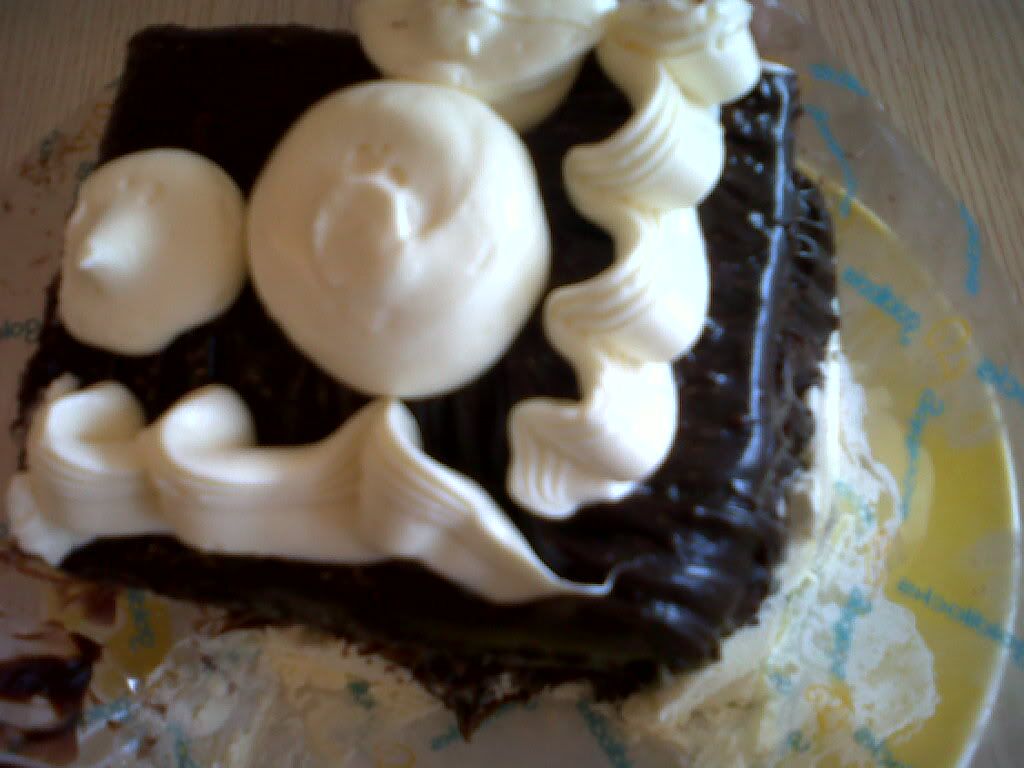 Via wanted to eat the cake first but I stood my ground. She made all sorts of argument like put it here, it will fall off the table. I'm not falling for that. I kept the cake out of her reach until she had a few spoonfuls of real food. A very satisfying lunch at Goldilocks MOA and I wasn't late for my bible study.
Linking up with Food Trip Friday! Happy Weekend!