As we grow older, I notice it's harder to keep in touch with friends and relatives. We have more concerns in our lives, especially if we have children, and we feel that there is not enough time in a day to get everything done. But I always say, "kung gusto pwede at gagawan ng paraan, kung ayaw maraming problema."
Just like meeting up with our friend L. He was here for his father's funeral in the province, less than a week. Arrived Tuesday for the wake. Dad buried on Saturday. Sunday going back to the US. He would be flying from the province arriving in Manila at around 1pm Sunday. His flight to the US is 10 pm minus the 3 hour check in, it gave us about 6 hours to spend with him. His wife was our high school and college friend but she couldn't come with him for this trip. Wonders of wonders we all showed up, some minus their children and husbands but we were all represented. And it was great!
L wanted Vietnamese food for the late lunch as he was sick of Filipino food since he got here. We went to Pho Hoa in Alabang Town Center.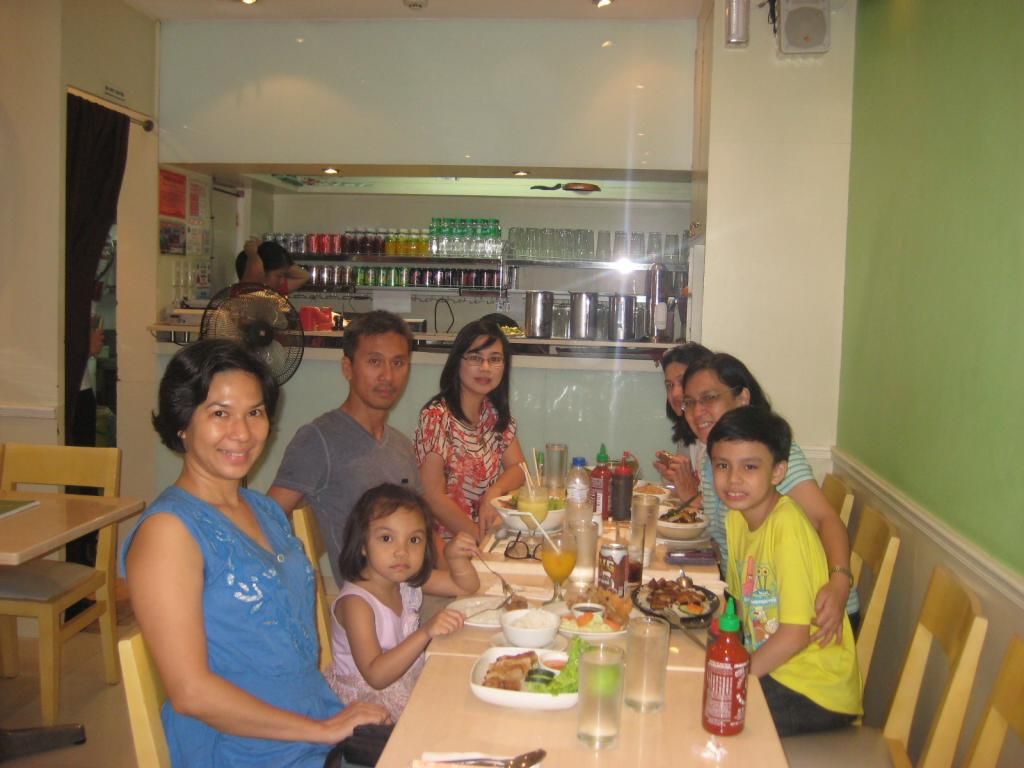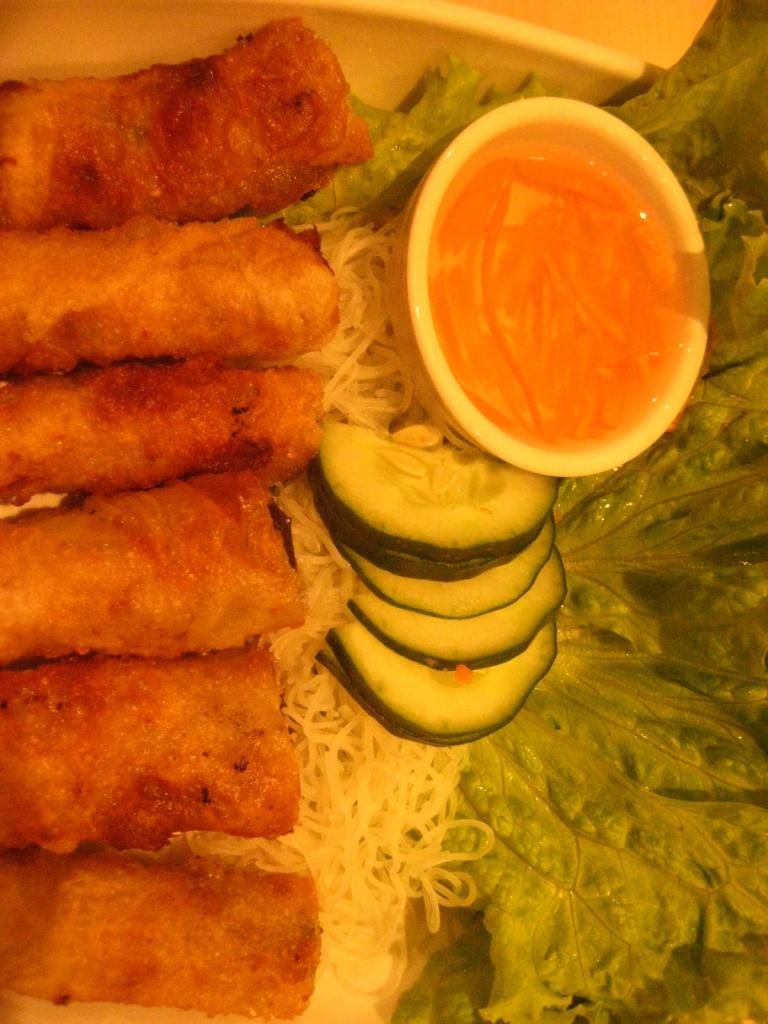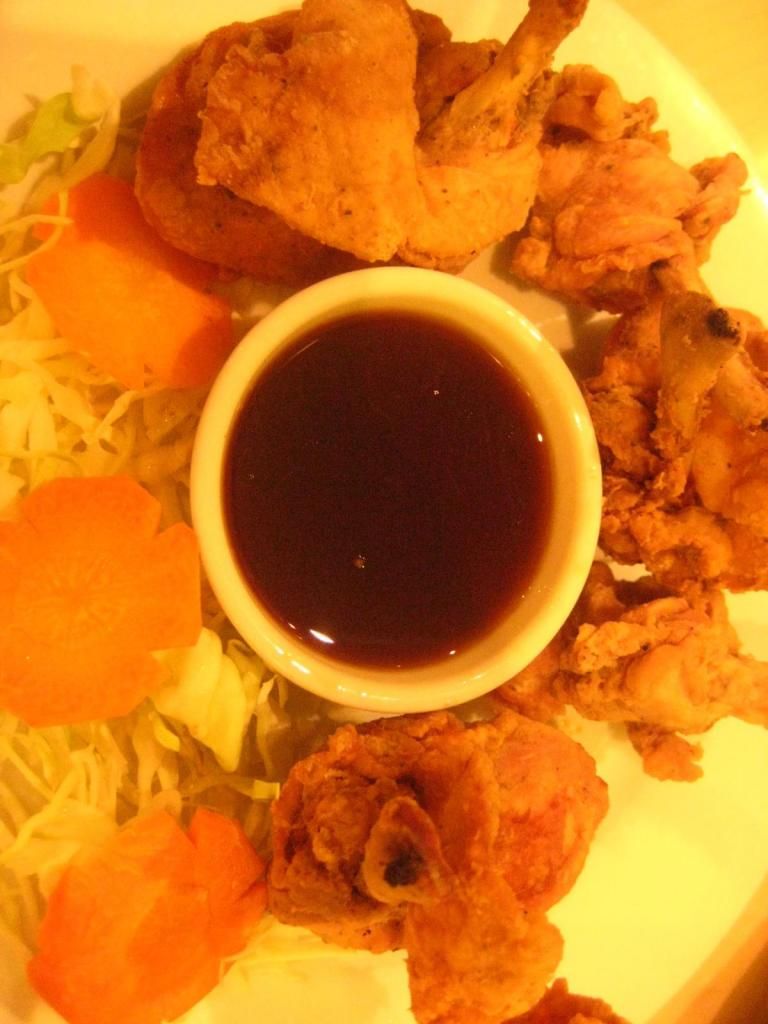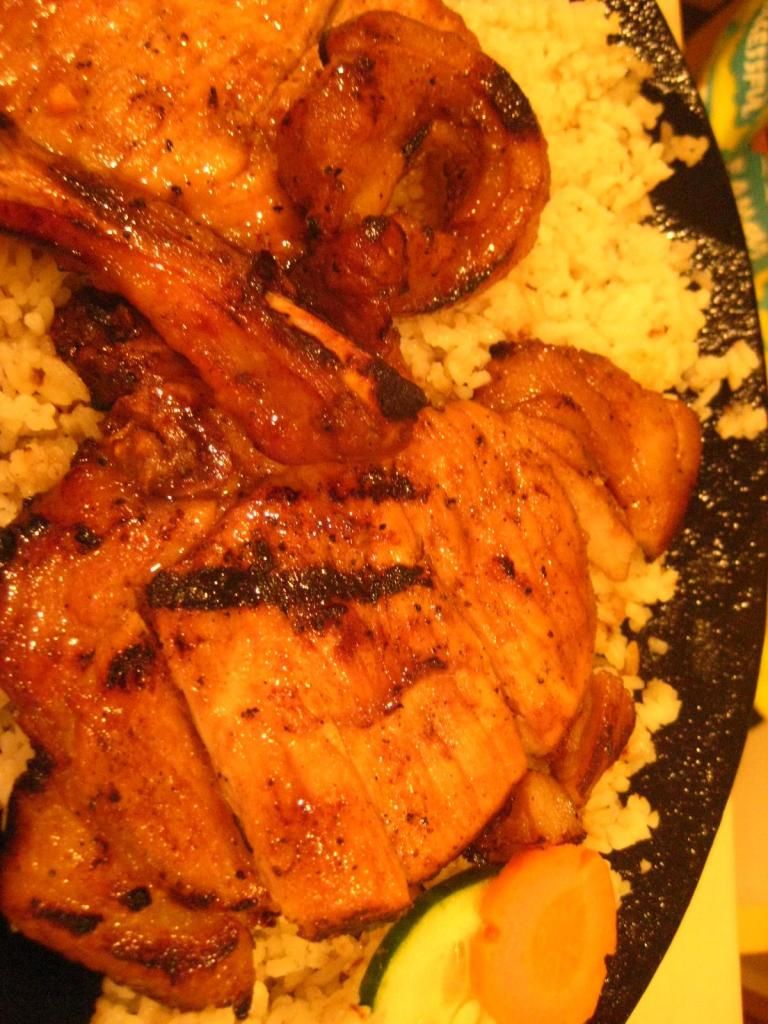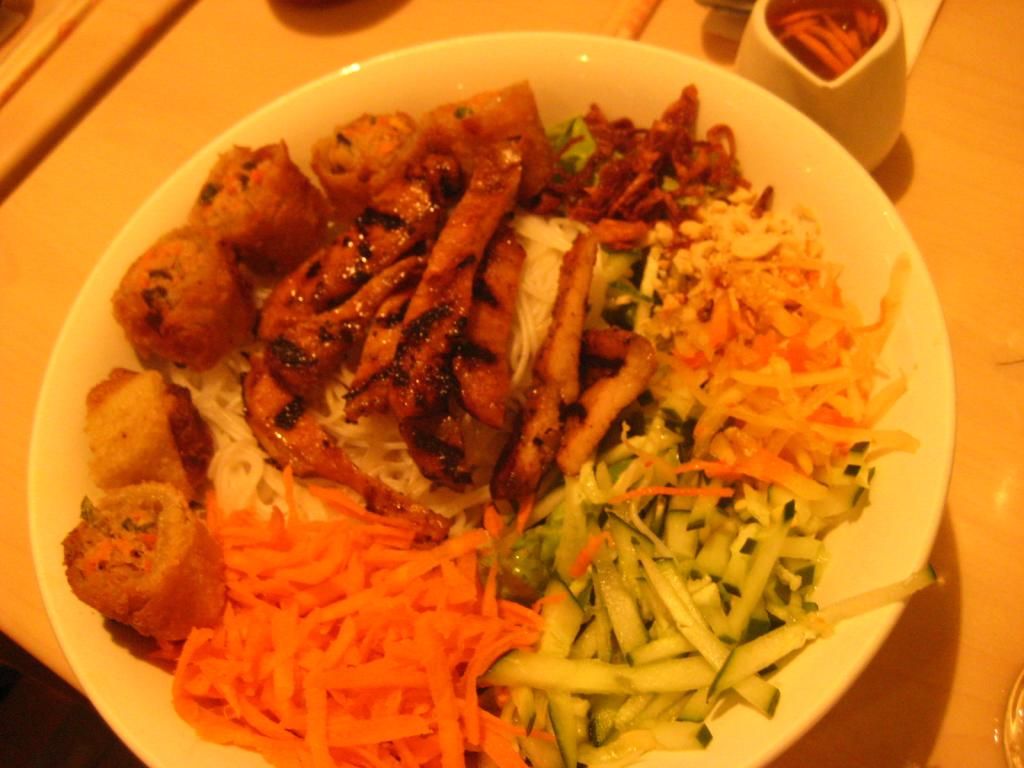 I wasn't able to take a pic of M's food at the other end of the table but she was shocked by how huge the order was. She's looking like she has a big problem finishing it. I had fried vegetable rolls, Via had the chicken lollipop with rice. Allen, the boy, had grilled pork. L had a huge bowl with a little of everything. We were all happy with our choices.
After our lunch, we headed to the grocery get the stuff that his wife wanted from here: 20 bottles of cream silk conditioner, 10 bottles of Spanish sardines and 2 dozen cans of Hunt's pork and beans. We all had a laugh with that. We still had time so we wanted dessert. Off we went to Conti's where L repacked everything in the parking lot before going in the restaurant.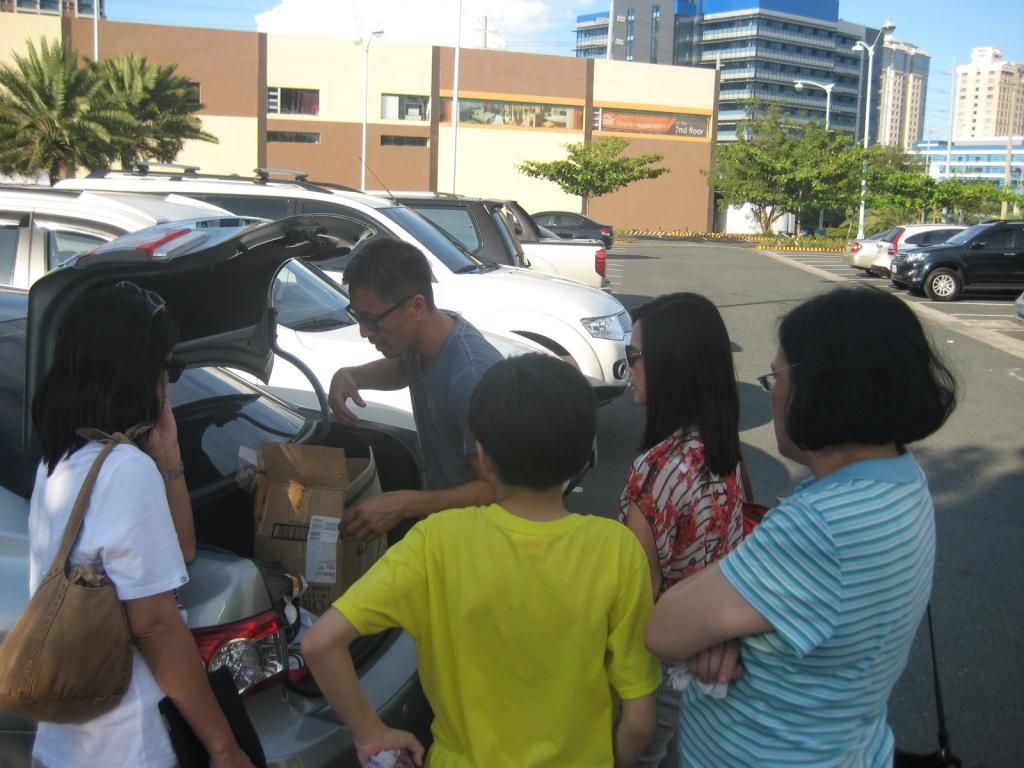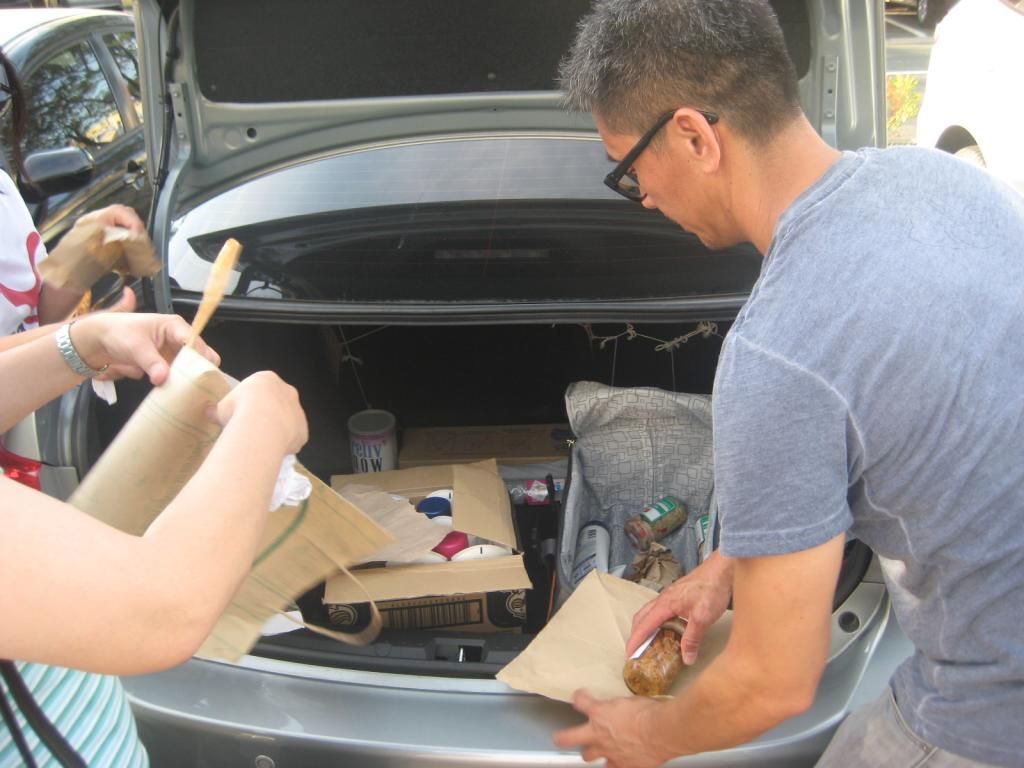 While they were repacking, the Twerp wanted her picture taken.
Once again, I was not able to take a photo of everyone's cake. Just this Frozen Mango Bravo and my Viennese Mocha Tort.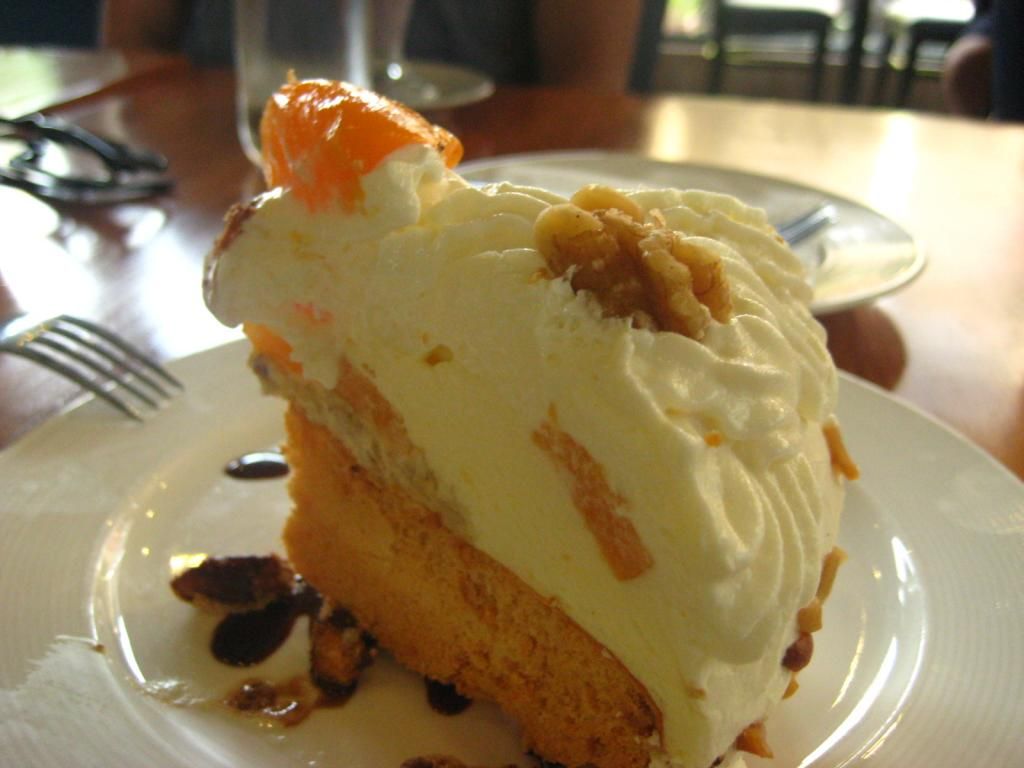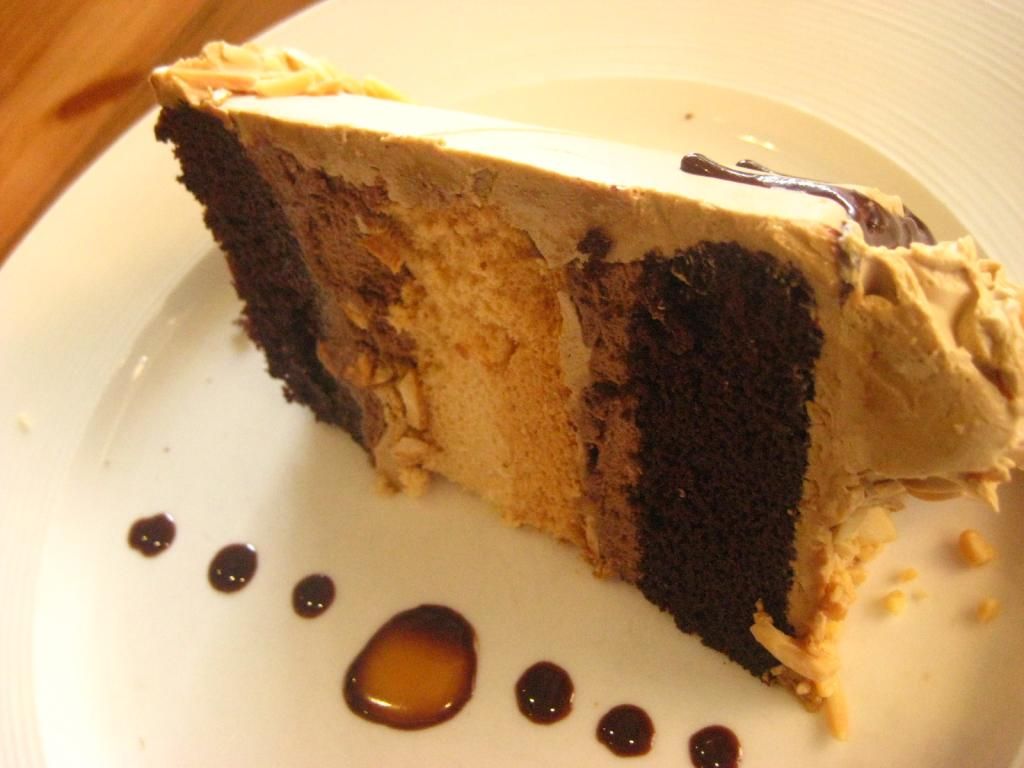 Via wanted the Strawberry Shortcake but I didn't like it and I would be the one to finish the cake if she suddenly didn't want to eat anymore. Luckily, I was able to convince her to want the Viennese Mocha Torte. She loved it too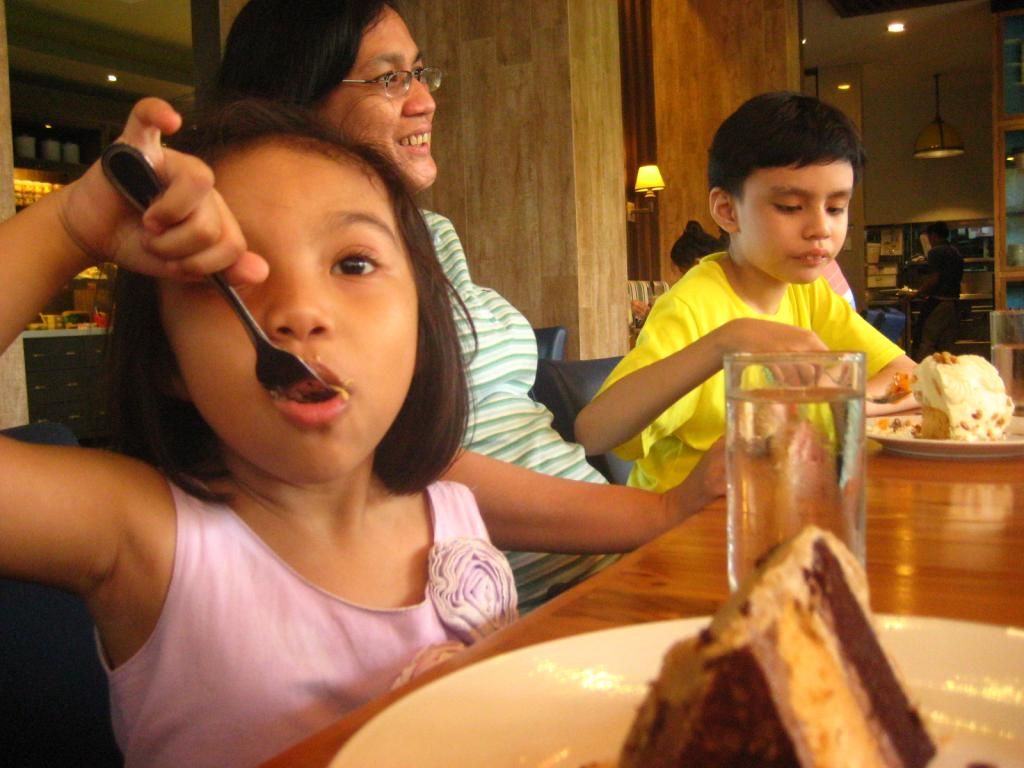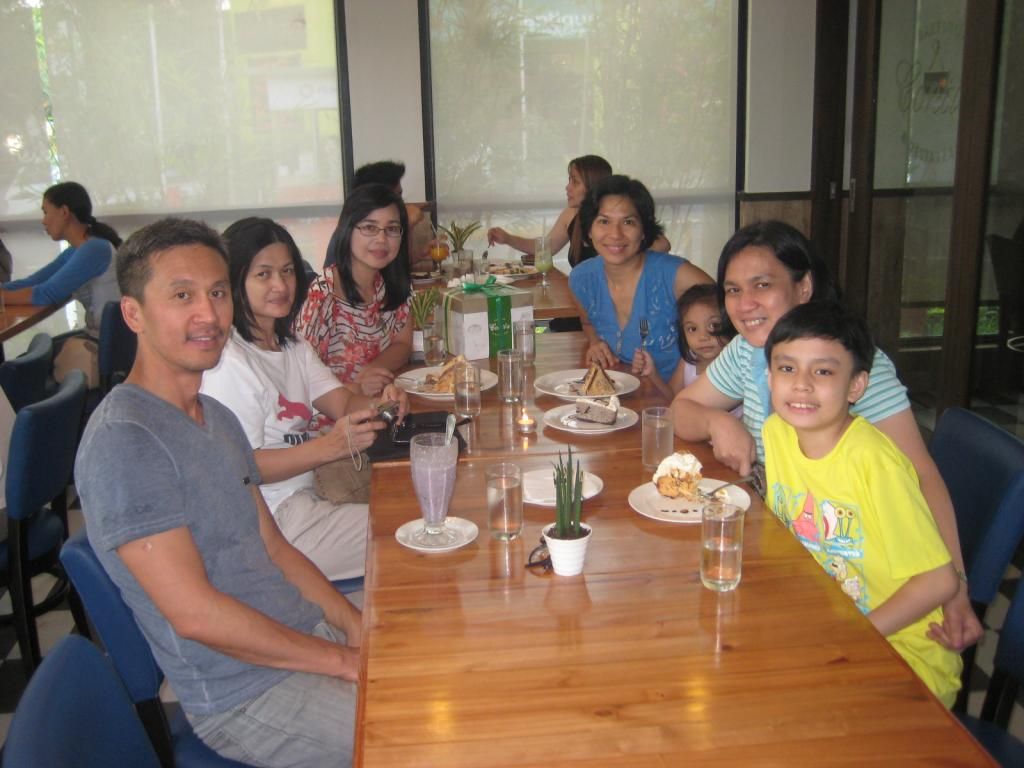 It could be years again before we see L but we will make time to be sure.