I've been visiting the Sample Room website looking for products that I might want to try out for a few weeks now but most of the products I liked were out of stock. Last week, I finally chose a shampoo, Neolia Shampoo and Conditioner and Pevonia, a facial scrub. I was surprised to receive the items two days after requesting them.
Excited me immediately opened the package to check out what I ordered.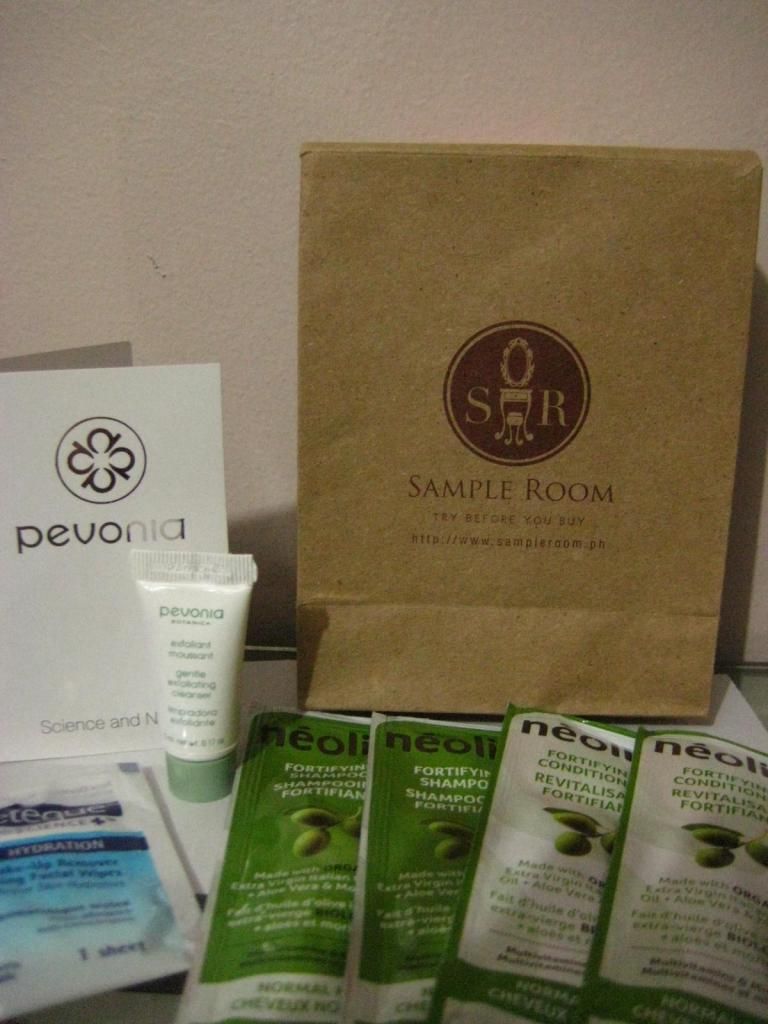 The samples are free but shipping is P100. Upon signing up, one is given 100 points to be used to "buy" the chosen product. After trying out the product, you gain back all the points used when you send in a review of the product.
Pevonia exfoliating cleanser really does what it claims. It contains Jojoba beads to exfoliate and smells faintly like Ponds. After rinsing it off, my face looked whiter and didn't feel tight like other cleansers feel. It claims to brighten the skin and it does.
I like the shampoo particularly because all the shampoos I've tried made my scalp itch. This one didn't. I'm now on the look out for more products to try out. It's a great way to test if the product works on you before buying it.