How time flies! I can't believe my baby is four. I hadn't planned on a party on her birthday especially since Daddy is away. Funny how even when I haven't planned anything, she ended up celebrating her birthday thrice. Her birthday fell on a weekend. She would have a celebration in school but it wouldn't be right not to celebrate on the day of her birthday so we prepared some food for lunch and I got a chocolate cake from Goldilocks. I bought princess cake toppers which she arranged around the cake herself. I also got magic candles for a little fun. We had garlic sotanghon a la Conti's, buffalo wings and lumpia shanghai. And what's a celebration without Arroz Valenciana? For Ilonggos that is. Tita made her special Arroz Valenciana.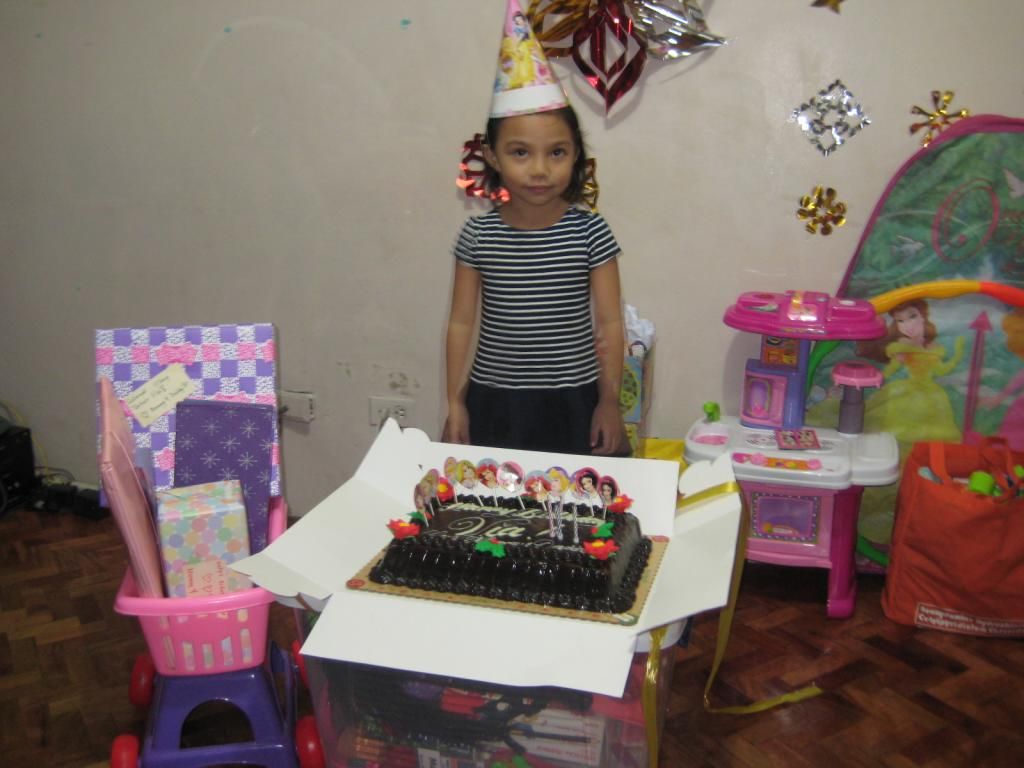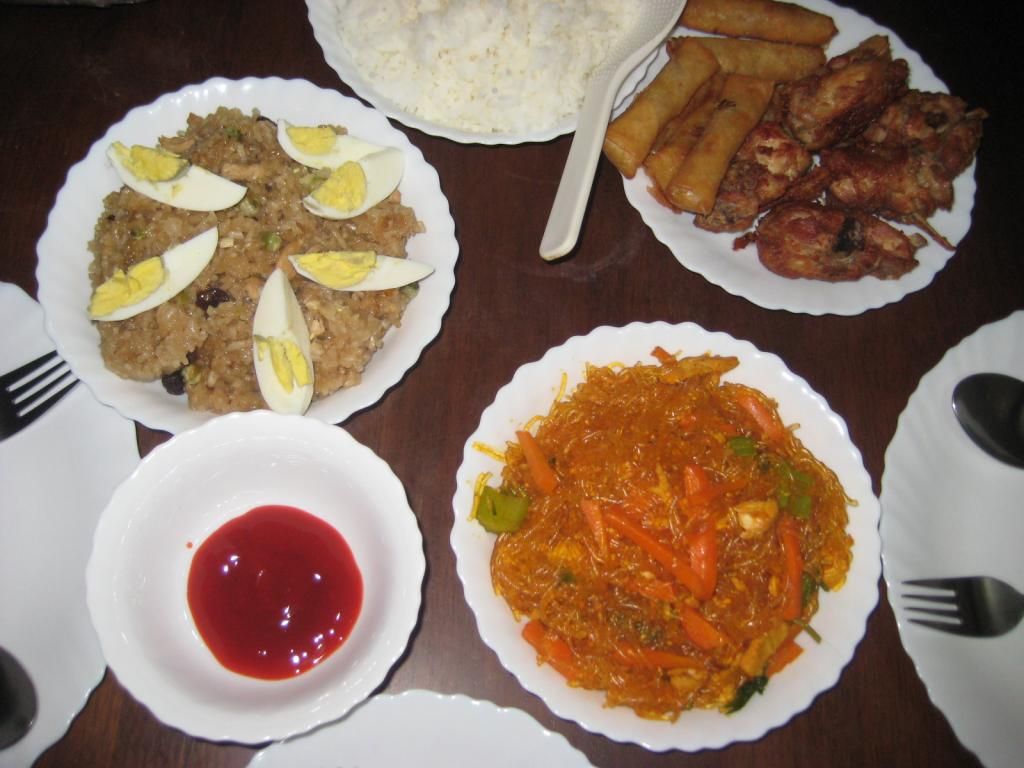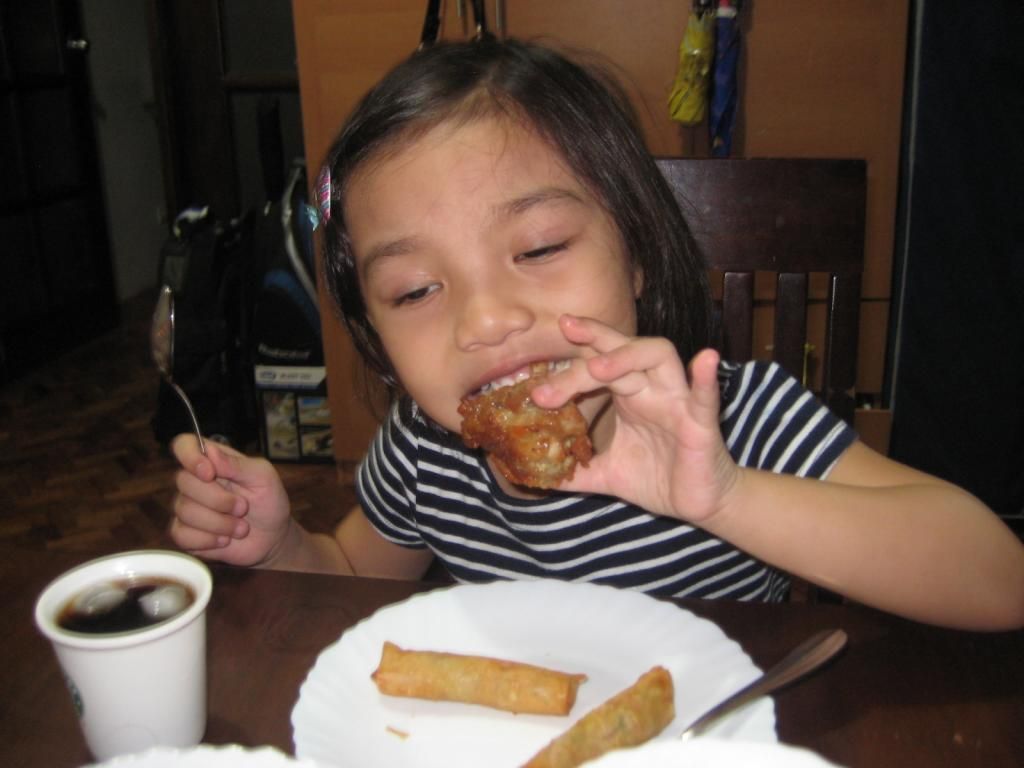 For her celebration in school, I ordered a cake. I originally wanted a Barbie cake from a supplier that I heard of from another blog. We had agreed on the cake but when I was ready to make a down payment, she didn't reply. (Two days before Via's birthday she sent a message asking if I still needed the cake. Duh!). I couldn't find another Barbie cake that came close to the one I had in mind so I printed a picture of Barbie Fairy Princess  and ordered a photo cake with the picture on it. It turned out pretty well I think. Via loved it. Her classmates loved it too. They kept sticking their fingers in the cake for the icing.  The school was pretty cooperative during birthday celebrations. By the way, I'm considering having Via tutored on reading by Seattle tutors. I'm worried that she still can't read three letter words yet. My friends tell me not to worry too much but I'm still worried. I'll give her until Summer then I'll see.
Since I'm on a budget, I did the invitation myself. For the giveaways, my friend Bex gave me a great idea. Instead of the usual loot bags, she suggested a "pabunot." So I prepared a board of Barbie logos with numbers at the back that corresponded with a gift. It went well I think.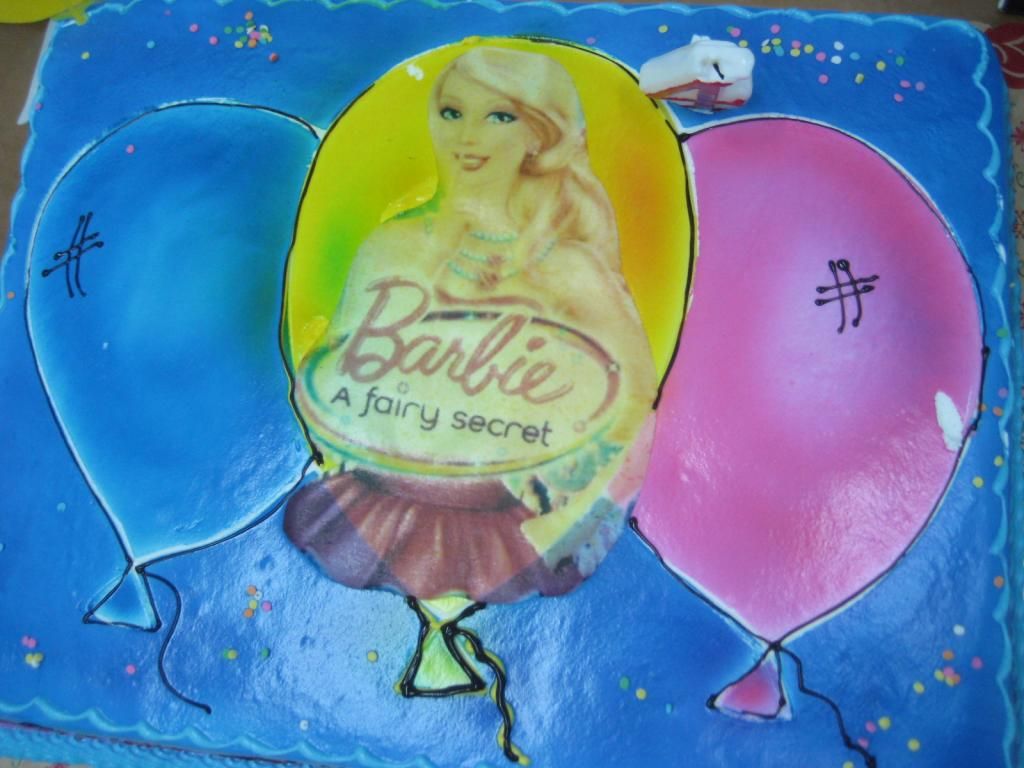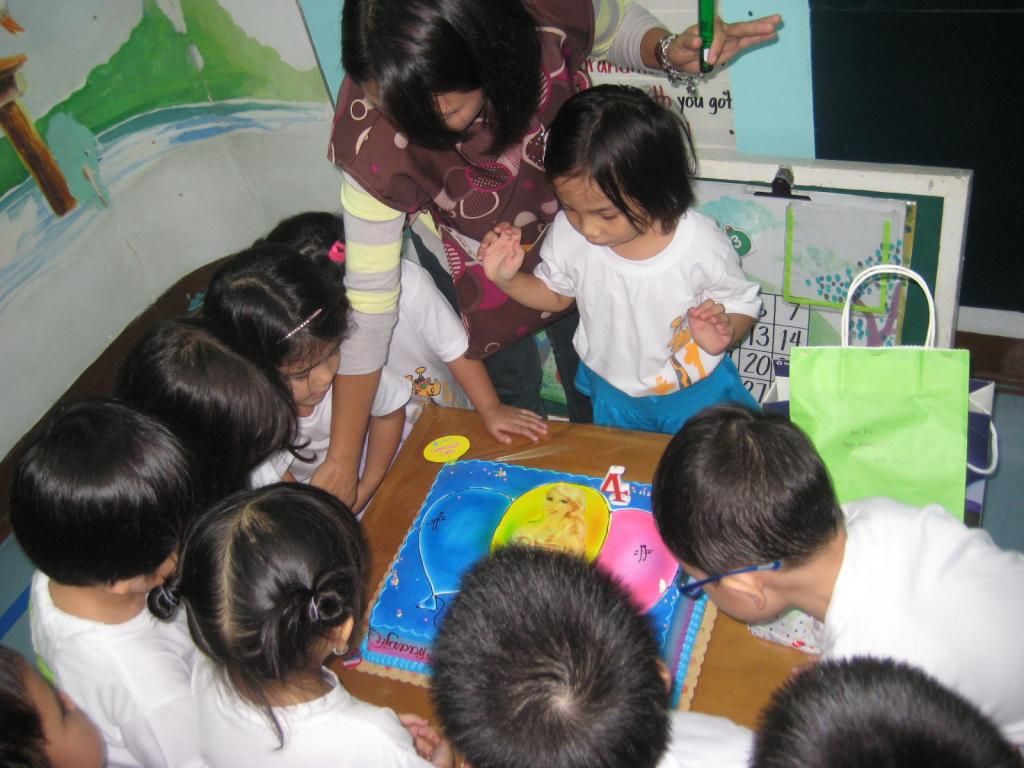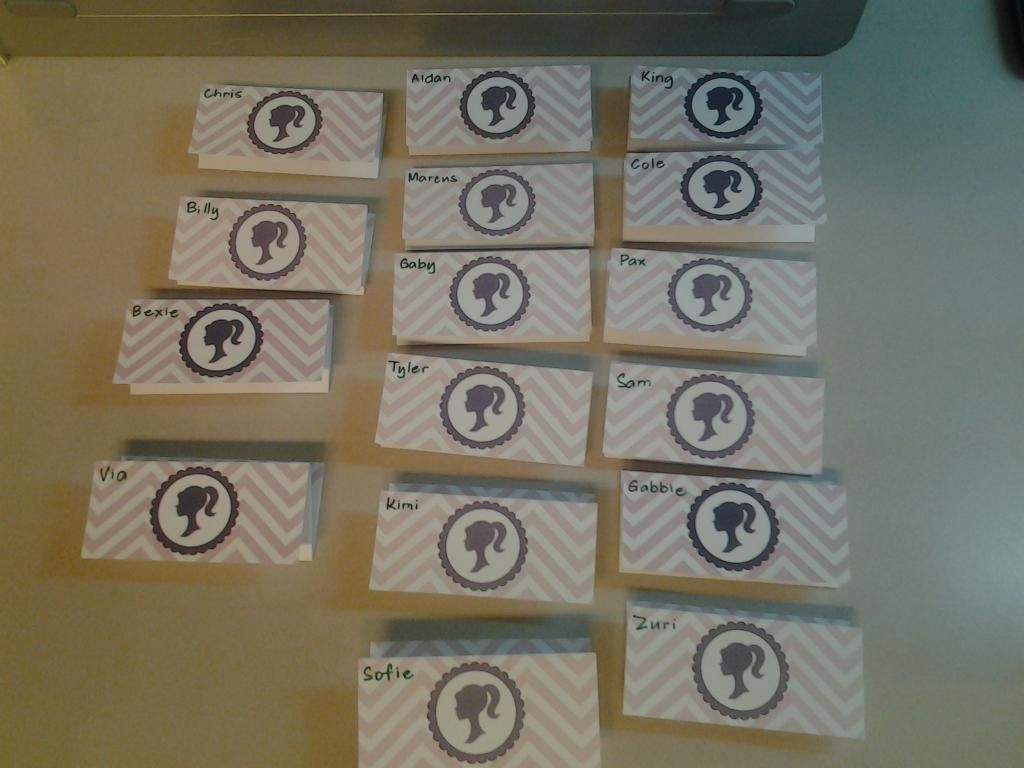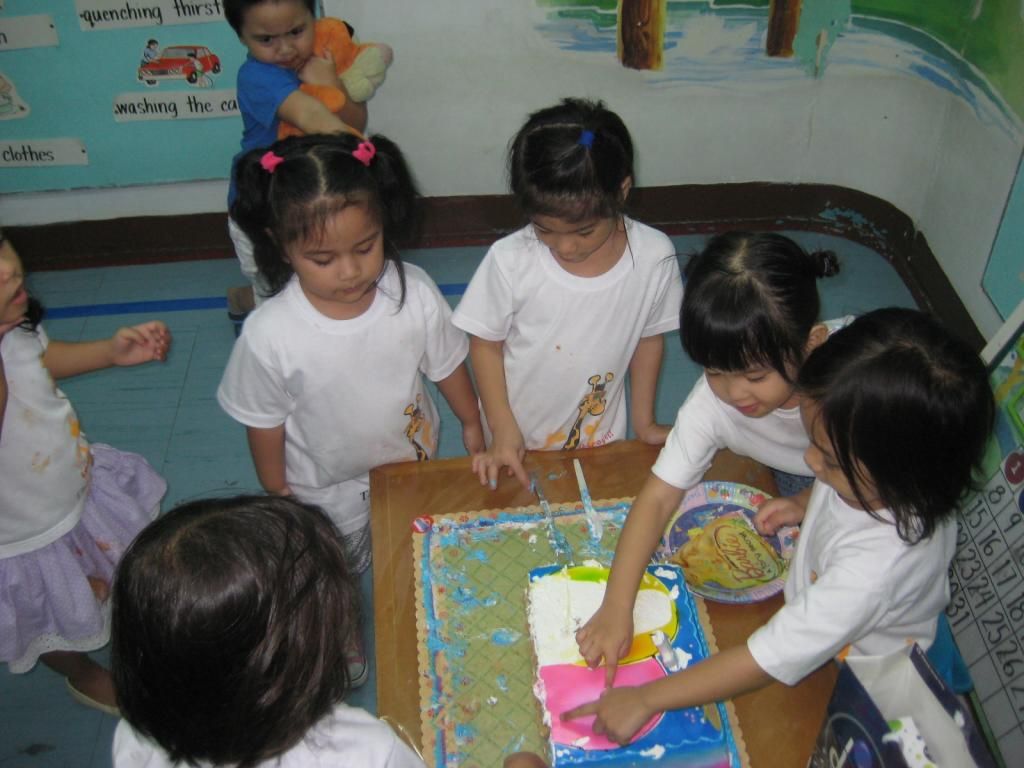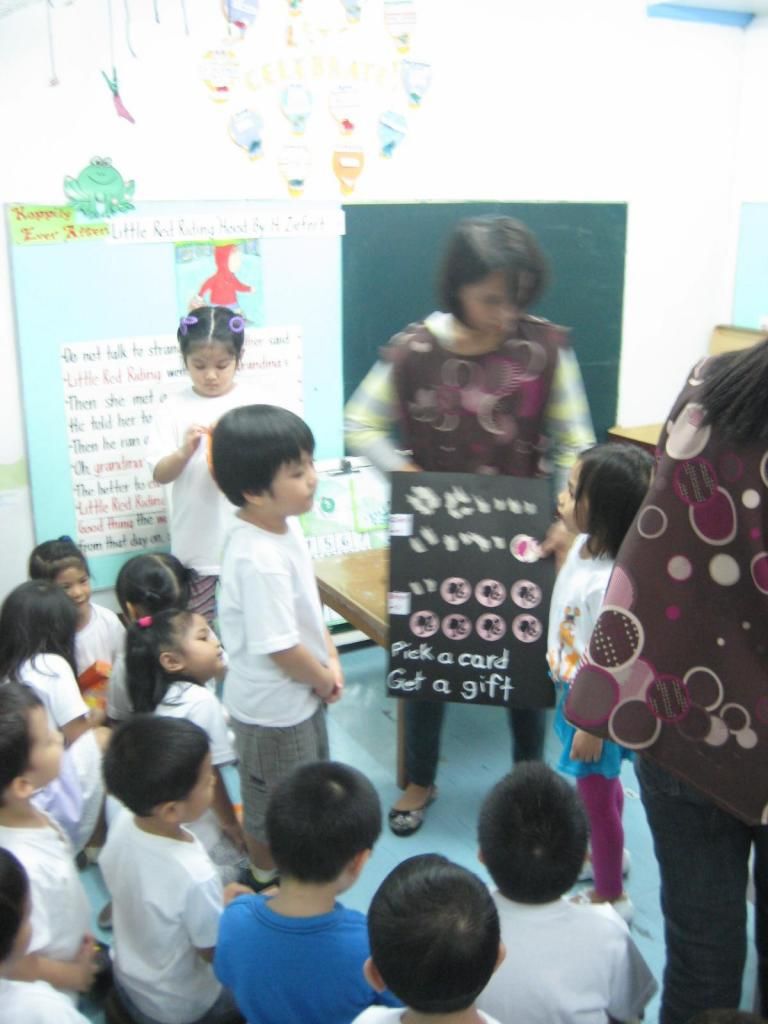 The third celebration was in Sabbath School. I didn't order a cake for this one. Just lootbags. Another child celebrated his birthday close to Via's and he had a cake. Teacher "borrowed" it to sing happy birthday to Via.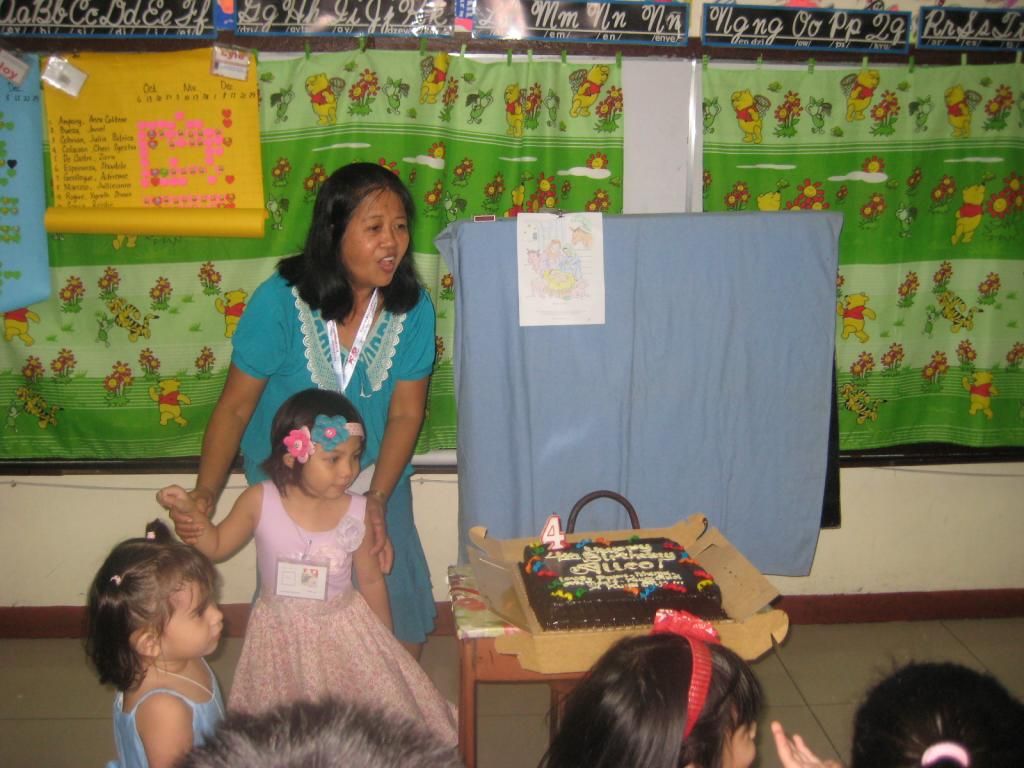 I hope you enjoyed your birthday Via!